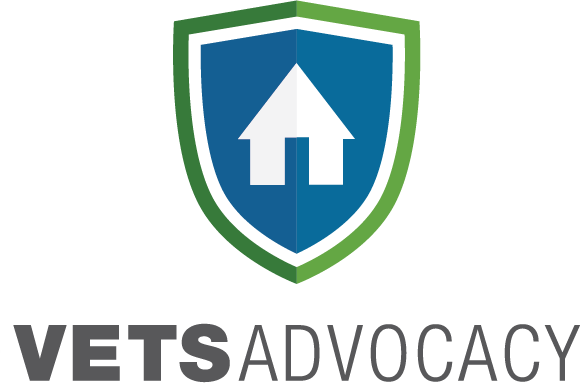 Vets Advocacy is a privately funded, non-profit organization facilitating revitalization of the U.S. Department of Veterans Affairs West Los Angeles campus as a condition of the Valentini v Shinseki settlement.
Scroll the timeline below to view select achievements in Vets Advocacy's history.
Valentini et al. v Shinseki et al. was filed on behalf of homeless veterans, Vietnam Veterans of America and Carolina Barrie. The suit argued that VA's benefits program discriminated against veterans who are homeless as a result of their severe mental disabilities. It also argued that the 388-acre VA West Los Angeles campus, donated to the federal government in 1888 for the purpose of housing severely injured veterans, was misappropriated for uses that in no way provided housing or healthcare services to veterans.
June 2011
Lawsuit Filed Against VA on Behalf of Homeless Veterans
The Honorable S. James Otero ruled that the VA violated federal law when it leased portions of its West Los Angeles campus to 11 businesses and organizations for purposes unrelated to providing medical treatment to homeless veterans. The court did not specify remedy and encouraged settlement negotiations between the parties.
August 2013
Court Rules Leases at VA West Los Angeles Illegal
VA Secretary Bob McDonald and Plaintiff Partners sign the "Principles for Partnership and Framework for Settlement" agreement which called for the creation of a veterans homelessness strategy, mutual cooperation in the development of a Master Plan to set out the most effective use of the campus for veterans, development of an exit strategy for leases not pertaining to veteran healthcare or housing and the creation of a non-profit entity (Vets Advocacy) to assist in such efforts. Both parties also agreed to file a joint motion to the District Court that would vacate its judgment in Valentini v. McDonald.
January 2015
Settlement Agreement
Vets Advocacy worked closely with experts within VA to develop a written veteran homelessness strategy and action plan for Greater LA, building upon plans that the parties' experts had developed, to implement improvements in care and services for homeless veterans throughout the community, consistent with best practices and evidence-based approaches under the Housing First model.
February 2015
Detailed Strategy and Action Plan to Address Veteran Homelessness
In June 2015, VA selected a team composed of HOK, Walsh Group and Core Companies to develop a master plan for the VA West Los Angeles campus. Initially Vets Advocacy hired world renown urban planning firm Johnson Fain to review the draft work product produced by the VA team. Ultimately Vets Advocacy decided the current VA plan was insufficient and contracted Johnson Fain to create an improved Master Plan.
December 2015
Vets Advocacy Retains Johnson Fain to Create Revised Master Plan
VA Secretary Bob McDonald formally adopts West Los Angeles Campus Draft Framework Master Plan at a ceremony held at VA West Los Angeles. The public comment period closed with a record breaking 1,032 public comments. Vets Advocacy generated roughly one-third of all public comments by hosting a series of education seminars with local veterans.
January 2016
Draft Master Plan Framework Adopted
The West Los Angeles Leasing Act of 2016 reauthorized leasing activity on the VA West Los Angeles campus under specific veteran-focused activities such as: supportive housing, health and wellness, education, vocational training, legal and federal benefits assistance, family support services and transportation. Vets Advocacy advocated for the inclusion of a federal advisory committee for the purpose of providing advice and recommendations to the VA Secretary on master plan implementation. The desire for an oversight body was the most common request made by veterans who participated in Vets Advocacy's Master Plan working group.
September 2016
West Los Angeles Leasing Act of 2016
LA City Council approved up to nearly $24 million for the redevelopment of Buildings 205 and 208 for an additional 119 homes for homeless veterans on the VA West LA campus. These funds are part of the Proposition HHH $1.2 billion homeless housing funding stream that the voters of LA approved in November 2016. This decision sets a precedent for city funding on the VA campus and solidifies the City of Los Angeles as a major funding partner for revitalization of the campus. Vets Advocacy took a leading role in securing this funding by convincing the City Attorney's office that Proposition HHH funding could be used at the VA campus and urging the Citizen Oversight Commission and the City Council to approve the funding.
March 2017
City of Los Angeles HHH Funding for Buildings 205/208
Vets Advocacy issues its first report card on the VA Greater Los Angeles Healthcare System's progress toward fulfilling public commitments in the wake of the landmark Valentini v Shinseki settlement. The report card identifies five programmatic areas for evaluation: Illegal Leases, Master Plan Implementation, Building 209, Federal Advisory Committee Act and HUD-VASH. Each program is evaluated on the basis of compliance with publicly stated goals and commitments, execution time and transparency.
June 2017
VA Greater Los Angeles Homeless Veteran Report Card
VA Secretary David Shulkin responds to media attention surrounding Vets Advocacy's Report Card by appointing Darin Selnick, Senior Advisor to the Secretary, as Executive Sponsor for the VA West Los Angeles Master Plan. Mr. Selnick would serve as a conduit between Office of the Secretary, VA Greater Los Angeles Healthcare System and local stakeholders in the revitalization effort. Mr. Selnick was eventually replaced by Scott Blackburn, Acting VA Deputy Secretary, as Executive Sponsor.
June 2017
VA Secretary Responds to Report Card by Appointing Executive Sponsor
Vets Advocacy secured a partnership with Los Angeles County to bring Measure H funding to VA West Los Angeles in an unprecedented move to better coordinate federal and county resources for homeless veterans. In March 2016, L.A. County voters overwhelmingly approved Measure H, a $355 million dedicated annual funding stream for 10 years to combat homelessness through services and rental subsidies. Vets Advocacy successfully advocated for, negotiated, and coordinated the first deployment of Measure H funding to the VA West Los Angeles campus under Homeless Initiative Strategy D7.
September 2017
County of Los Angeles Measure H Funding for Building 209
After an intensive selection process, the Veterans and Community Oversight and Engagement Board (VCOEB) met for the first time at VA West Los Angeles. The advisory committee, chartered in the West Los Angeles Leasing Act of 2016, comprised of 15 voting and 5 non-voting members. The committee would be assigned to three functional areas of expertise: Master Plan, Services and Outreach.
December 2017
Veterans and Community Oversight and Engagement Board
VA Secretary David Shulkin appoints Ms. Meghan Flanz as the VA West Los Angeles Master Plan Executive Director. Ms. Flanz returned to her native Los Angeles with 16 years of leadership experience at the U.S. Department of Veteran Affairs. She served as VA's Senior Attorney in Personnel and Labor Law, a Deputy Assistant Secretary in Labor-Management Relations, an Associate General Counsel under Strategic Planning & Education, an Executive Director for the Office of Accountability Review, and an Assistant Secretary for Human Resources & Administration. Ms. Flanz is a key leader in coordinating and maintaining VA relationships with all stakeholders in the VA West Los Angeles revitalization effort.
January 2018
Appointment of a VA West Los Angeles Master Plan Executive Director
VA releases the West Los Angeles Principal Developer and Building 207 solicitation in a competitive bid process for private sector affordable housing construction and financing services. The Principal Developer is charged with assisting VA in developing a comprehensive infrastructure plan in addition to building an additional 900 units of permanent supportive housing on campus. The final selection of a Principal Developer is anticipated late Fall 2018.
July 2018
Principal Developer Request for Qualifications
Description: VA announces selection of the West L.A. Veterans Collective LLC (WLAVC) as Principal Developer to coordinate the financing and construction of permanent supportive housing at VA West Los Angeles. WLAVC is comprised of three well-respected Los Angeles based organizations: Century Housing Corporation, U.S. VETS, and Thomas Safran & Associates. WLAVC was chosen after an extensive procurement process due to their experience, capabilities, financial wherewithal, and relationships required to successfully execute VA's goals outlined in the Draft Master Plan.
November 2018
VA Selects West L.A. Veterans Collective as Principal Developer
BOARD OF DIRECTORS
Ronald L. Olson
Mr. Olson is a Director for multiple international corporations, trusts, and educational institutions. He represented veterans' interests in the landmark case that legally compelled revitalization of the VA campus in West LA.
Bobby Shriver
Bobby Shriver leads the fight for homeless Veterans' housing in Los Angeles. He is an activist, attorney, journalist and politician living in Santa Monica, California. Bobby Shriver is a global voice for those in need and the driving force behind Vets Advocacy.
Dan Garcia
Mr. Garcia is a pillar of the Los Angeles community and decorated Army veteran. He has been an influential member of major Los Angeles public interest commissions since 1974 and continues that work to this day.
Adm. Michael Mullen (USN Ret.)
Adm. Mullen is a Los Angeles native and former Chairman of the Joint Chiefs of Staff. He is recognized in the veteran community as a distinguished leader in the fight to end veteran homelessness.