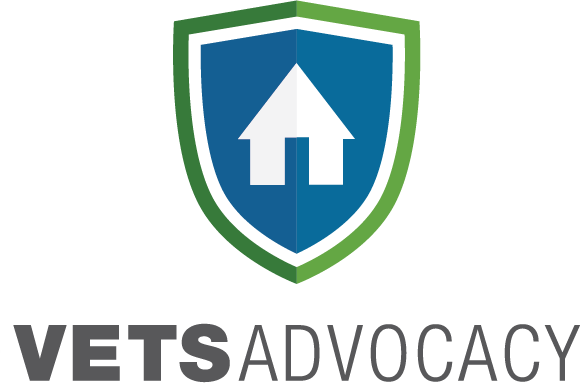 Vets Advocacy is a privately funded, non-profit organization facilitating revitalization of the U.S. Department of Veterans Affairs West Los Angeles campus as a condition of the Valentini v Shinseki settlement.
ACLU files a lawsuit against VA Secretary Eric Shinseki and the Director of the VA Greater Los Angeles Healthcare System on behalf of homeless veterans with severe disabilities.
June 2011
Lawsuit
VA Secretary Bob McDonald and plaintiff partners execute "Principles for Partnership" settlement agreement in Valentini v Shinseki lawsuit.
January 2015
Settlement Agreement Signed
After consulting with homelessness and mental health experts, the VA and Plaintiffs' Representatives (as predecessors-in-interest to Vets Advocacy) created a written veteran homelessness strategy and action plan pursuant to the Settlement Agreement. The plan establishes improvements in care and services for homeless veterans consistent with best practices and evidence-based approaches like Housing First.
February 2015
GLA Veteran Homelessness Action Plan
Vets Advocacy is approved by the IRS as a 501(c)(3) tax-exempt nonprofit organization.
May 2015
VETS IRS Approval
HOK, Walsh Group, and Core Companies selected to assist VA in developing a new Master Plan for the West LA VA Campus.
June 2015
VA Selects Urban Planning Firm
Preliminary Draft Final Master Plan: West Los Angeles VA Medical Center posted to the Federal Register for public comment.
October 2015
Public Comment Period Opens
Preliminary Draft Final Master Plan: West Los Angeles VA Medical Center comment period closes with a record breaking 1,032 public comments. Vets Advocacy generated roughly one-third of all public comments by hosting a series of education seminars with local veterans.
December 2015
Public Comment Period Closes
VA Secretary Bob McDonald formally adopts West Los Angeles Campus Draft Framework Master Plan at a ceremony held on campus.
January 2016
Draft Master Plan Framework Adopted
President Barack Obama signs the West Los Angeles Leasing Act of 2016 (Public Law 114-226) reauthorizing Enhanced Use Lease agreements at West LA VA under specific criteria.
September 2016
West Los Angeles Leasing Act of 2016 Signed
VA selects Concourse Federal Group, a Service Disabled Veteran Owned Small Business, as its program management consultant for implementation of the Master Plan.
October 2016
VA Selects Draft Master Plan Program Manager
VA Greater Los Angeles Healthcare System opened the first 54 units of permanent supportive housing nine months after West Los Angeles Leasing Act of 2016 was signed into law.
June 2017
Building 209 / 54 Units Online
BOARD OF DIRECTORS
Ronald L. Olson
Mr. Olson is a Director for multiple international corporations, trusts, and educational institutions. He represented veterans' interests in the landmark case that legally compelled revitalization of the VA campus in West LA.
Bobby Shriver
Bobby Shriver leads the fight for homeless Veterans' housing in Los Angeles. He is an activist, attorney, journalist and politician living in Santa Monica, California. Bobby Shriver is a global voice for those in need and the driving force behind Vets Advocacy.
Dan Garcia
Mr. Garcia is a pillar of the Los Angeles community and decorated Army veteran. He has been an influential member of major Los Angeles public interest commissions since 1974 and continues that work to this day.
Adm. Michael Mullen (USN Ret.)
Adm. Mullen is a Los Angeles native and former Chairman of the Joint Chiefs of Staff. He is recognized in the veteran community as a distinguished leader in the fight to end veteran homelessness.
Gary Blasi
Mr. Blasi is Special Counsel for the nation's largest pro-bono law firm and former President of the National Coalition for the Homeless. His work advocating on behalf of the homeless has made him one of California's most prominent attorneys.
TEAM MEMBERS
Jesse Creed
Executive Director
Mr. Creed is an attorney and community activist who is passionate about lawyering to empower communities who have been disenfranchised. He represented veterans' interests in the settlement phase of the Valentini litigation and is Co-Chair of the Los Angeles Region-Community Veterans Engagement Board.
Leah Jackson
Director of Operations
Ms. Jackson is a management and non-profit consultant who is experienced in global leadership movements (TED, Lean In). She specializes in transforming political will into meaningful change.
Anthony Allman
Director of Outreach
Mr. Allman served in the United Stated Army and is a seasoned veteran advocate. He co-founded Student Veterans of America, worked as a local VFW outreach coordinator and interned in both the U.S. House and Senate. He has also led various technology initiatives serving the veteran community.